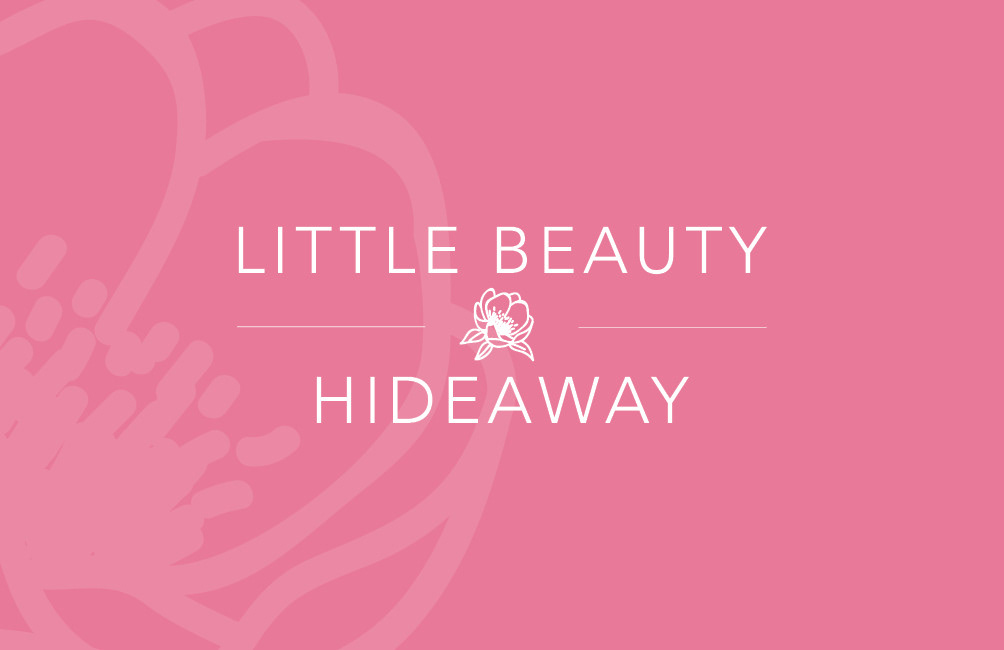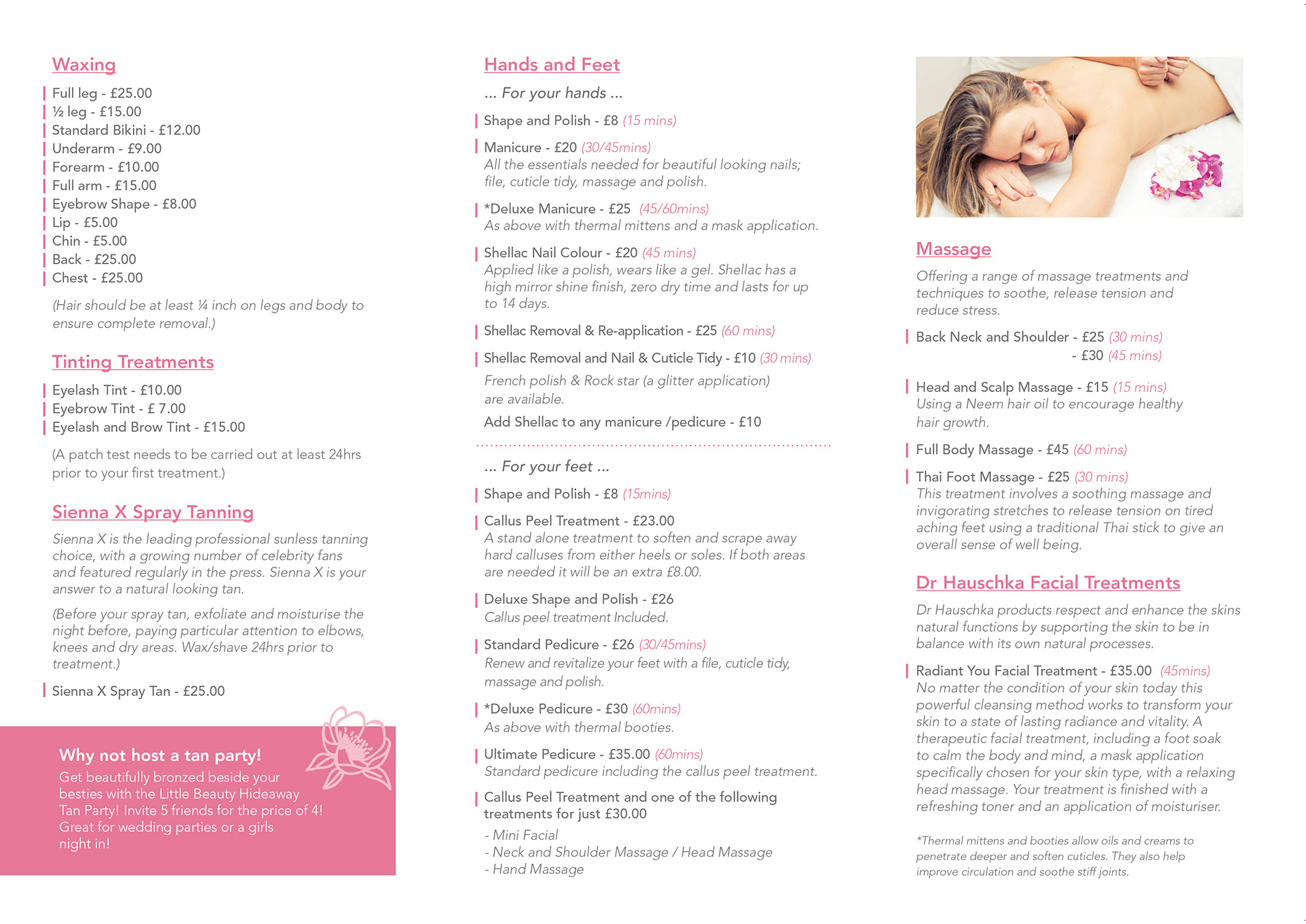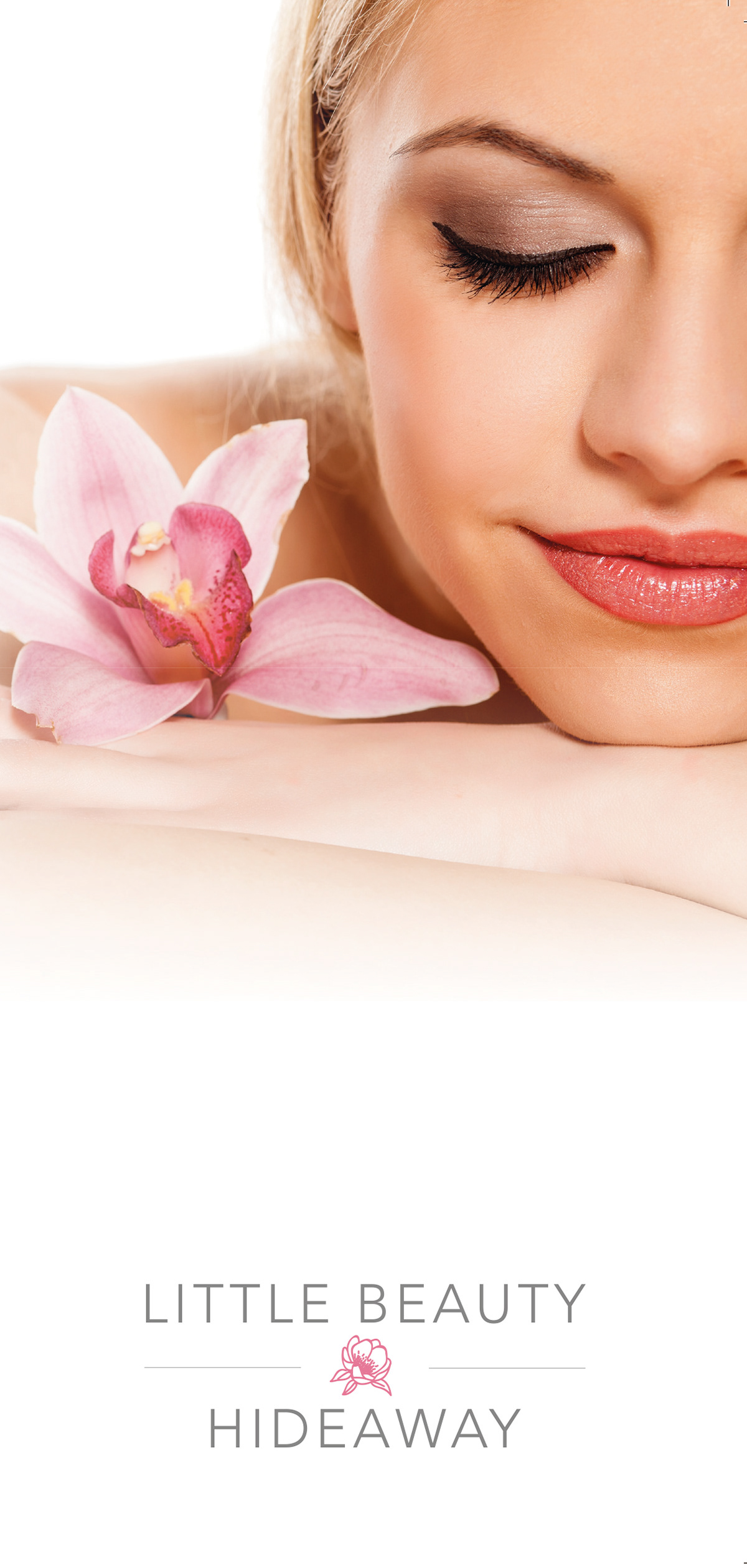 I was asked to create a logo and identity for The Little Beauty Hideaway. 
The client wanted something modern and feminine which I have achieved using a contemporary typeface, flower illustration and pink and grey tones. 
I was asked to create a basic business card design and also designed and artworked a promotional leaflet.